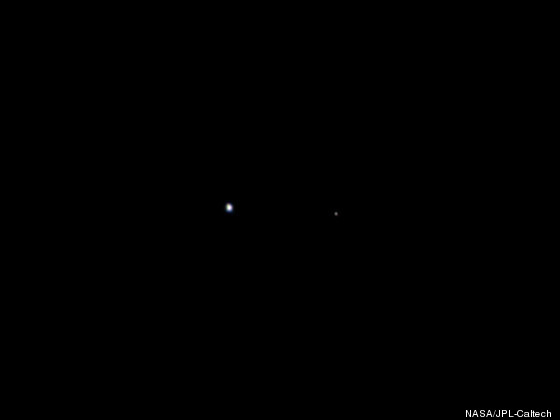 This is a picture taken 6 million miles away by NASA's Juno spacecraft. That dot on the left? Earth. The right? The Moon. If you zoom in close enough you can see Optimus Prime. Just a little something to remind everybody to stay humble. Via
HuffPost
.
CJ2K got paid. Not what he wanted at first, but
$30 million guaranteed over four years
ain't bad. Definitely the right move getting into practice so he can be ready for Week 1.
Always good to hear great artists talk about great music. Here's Common discussing how "
The Food
" came to be, and working with Dilla near the end of his life. Props
2DBz
.
I hope nobody out there has ever wondered what it's like to get shot at by someone with an AK-47. If you have, just settle for this video of a Texas armor company's CEO getting bucked at for the sake of advertisement.
I can't even really explain how crazy of a shot this is. Monfils had the whole US Open crowd in awe, and he lost the point. This is like if they made WTA Street and you pressed all the PS3 buttons at the same time.