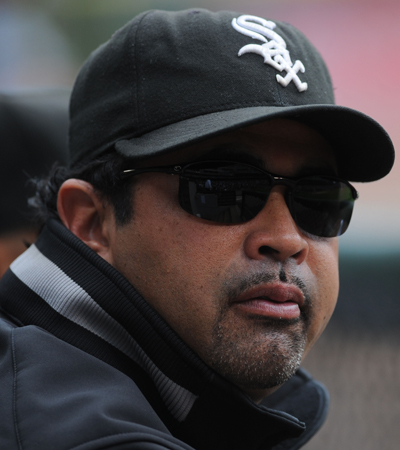 I fell into a mild depression Monday when my beloved White Sox manager resigned. I honestly never thought Ozzie would leave. Never crossed my mind.
Ozzie kept it 100 though
; he left because Reinsdorf wasn't trying to pay him, and
the new Miami Marlins were
(and did). The Sox get two prospects as compensation, but, unless those guys are the second coming of Willie Mays and Bob Gibson, I'd rather have Ozzie back.
Here goes the chopped and screwed edition of my favorite album this year,
Returnof4eva
. Many, many propers unto
TSS
. Hit the pic for
the download
.
As some of you know, I worked as a wedding/corporate event photographer for
Stitely Entertainment
this summer. Above is the promo video I shot and edited for their in-house spinner, DJ Vicente.
It's been a decade since
The Blueprint
dropped and the inevitable anniversary products are popping up. This blue woodgrain vinyl is cold, though. If you really want a copy, hit
Hov's Live Nation store
and get ready to pay up. Via
TSS
.
Here's a peek at the new adiZero 2s. You gotta "like"
adidas Basketball on Facebook
for the full visuals. I'd rather like them on Facebook for a full NBA season myself.